Heavy Duty CVBS Camera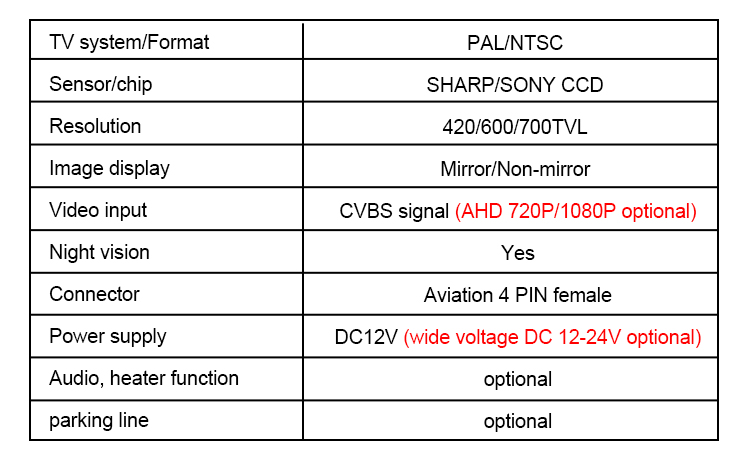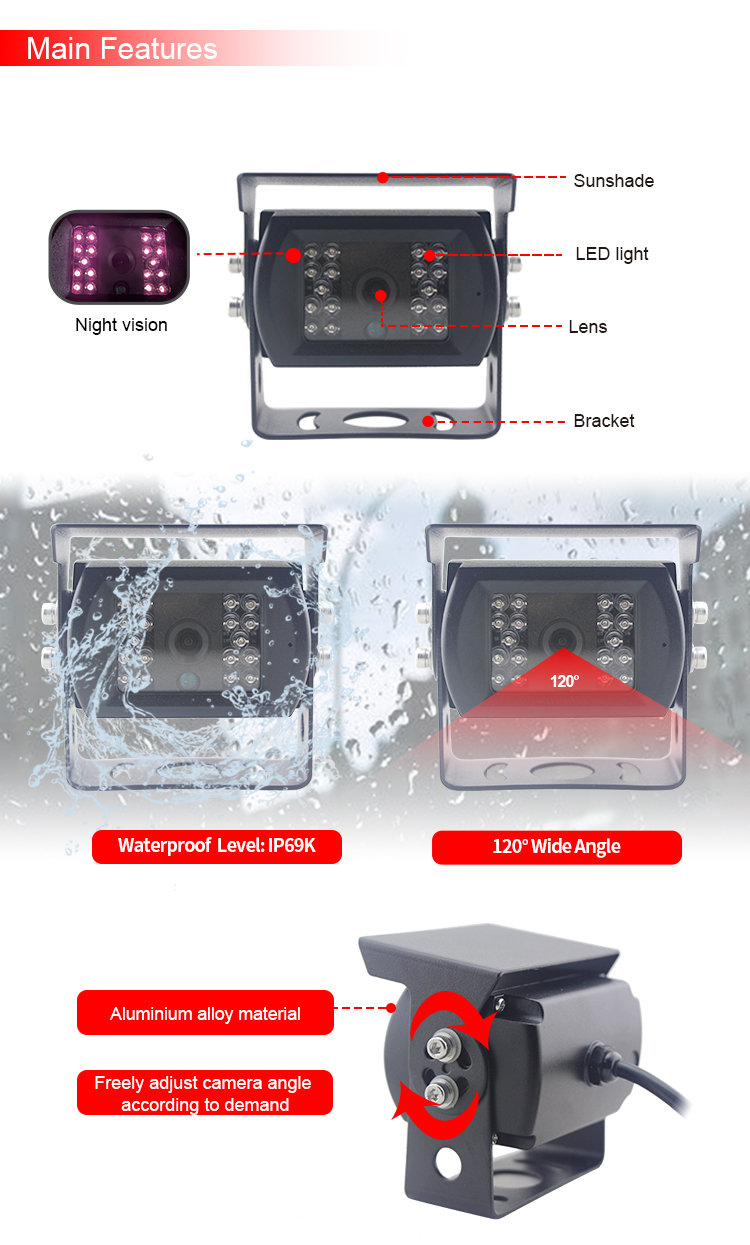 This upgraded camera has a great IP69 waterproof performance, easy to hook up to combat bad weather. With 18 infra-red lights, the backup camera can have a very good night vision performance under low illumination, it will be even without any ambient light at all.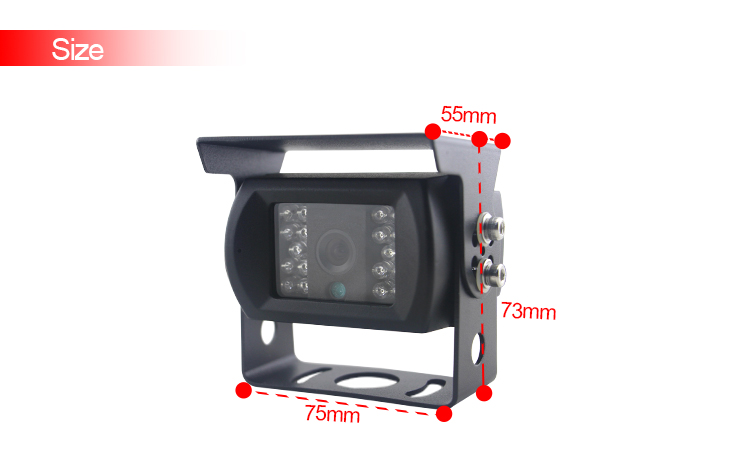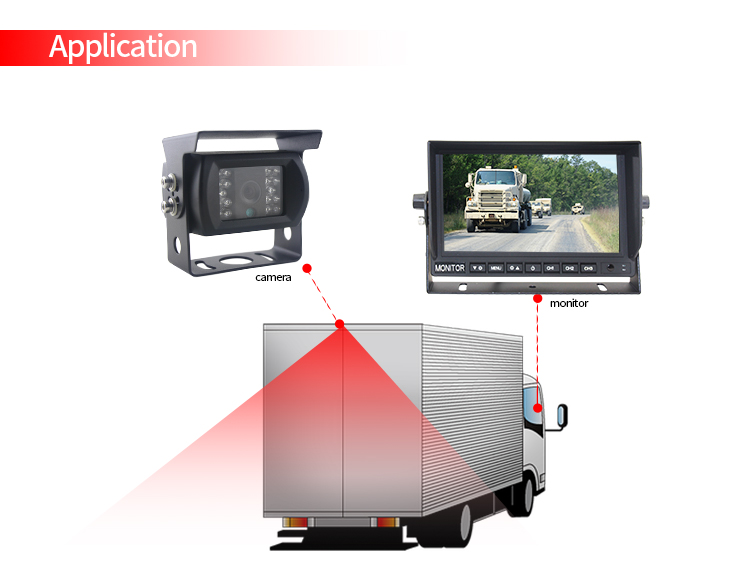 Backup Camera Reversing Camera Rear View Camera Parking Camera for RV Motorhome Semi Truck Box Truck Transit Truck Refrigerated Truck Oil Tank Tractor Trailer Forklift Road Sweeper Agricultural Machine School Bus Coach Van.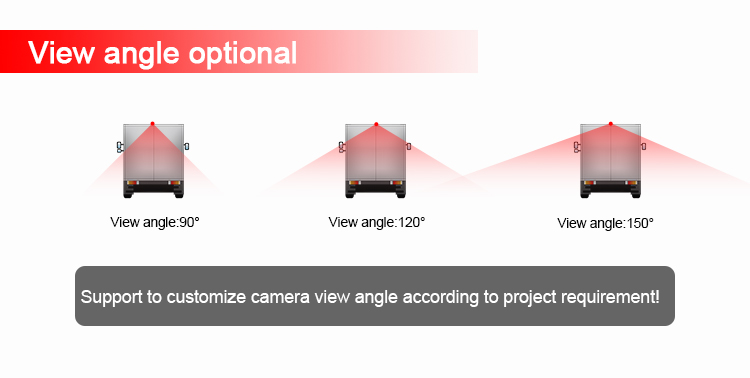 This Reverse Camera provides the driver with an expanded field-of-view for enhanced safety while backing-up or maneuvering the vehicle in challenging spaces.