JEAVOX- Company's Development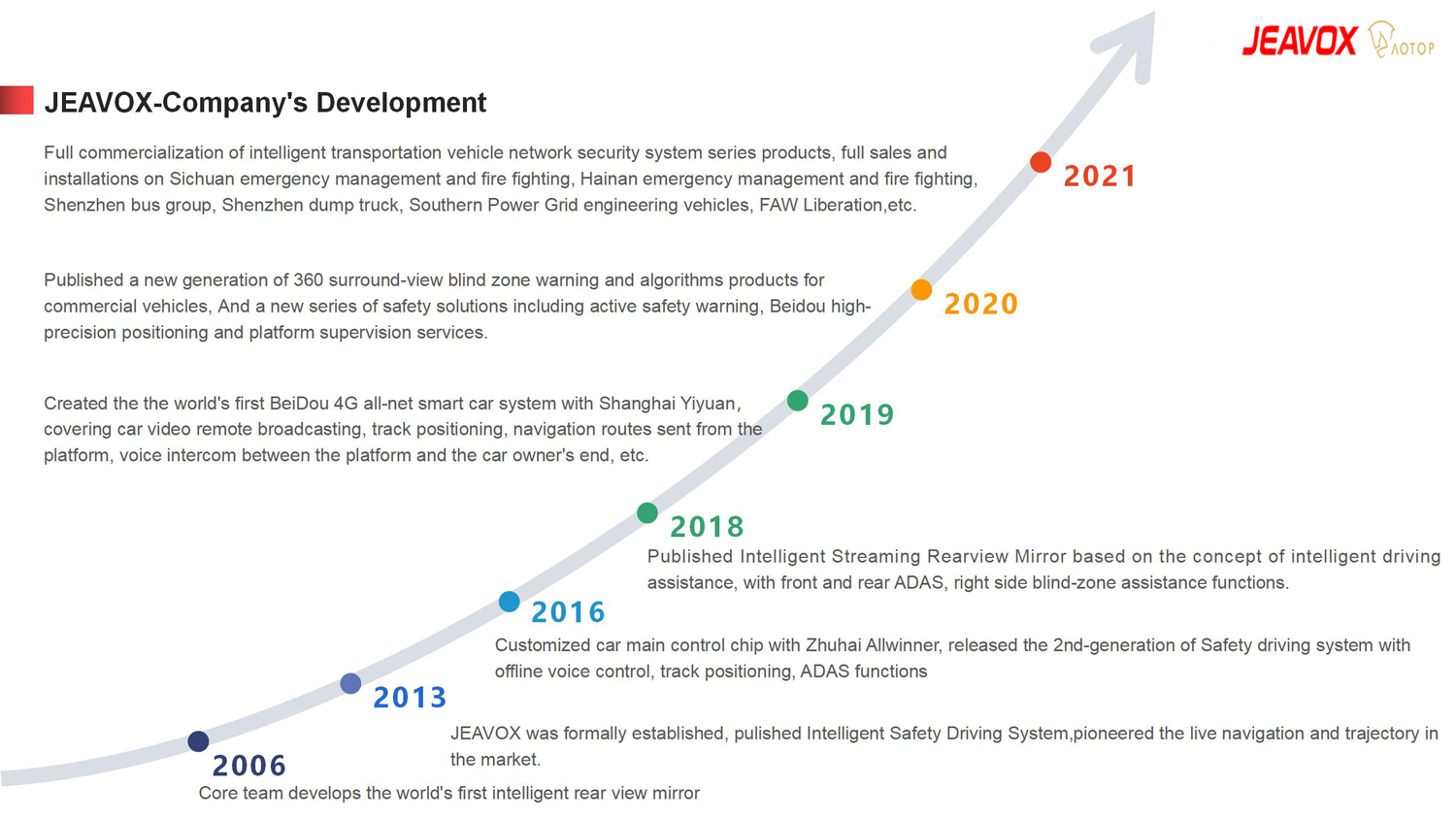 2006 Year
Core team develops the world's first intelligent rear view mirror
2013 Year
JEAVOX was formally established, pulished Intelligent Safety Driving System,pioneered the live navigation and trajectory in the market.
2016 Year
Customized car main control chip with Zhuhai Allwinner, released the 2nd-generation of Safety driving system with offline voice control, track positioning, ADAS functions
2018 Year
Published Intelligent Streaming Rearview Mirror based on the concept of intelligent driving assistance, with front and rear ADAS, right side blind-zone assistance functions.
2019 Year
Created the the world's first BeiDou 4G all-net smart car system with Shanghai Yiyuan,covering car video remote broadcasting, track positioning, navigation routes sent from the platform, voice intercom between the platform and the car owner's end, etc.
2020 Year
Published a new generation of 360 surround-view blind zone warning and algorithms products for commercial vehicles, And a new series of safety solutions including active safety warning, Beidou high-precision positioning and platform supervision services.
2021 Year
Full commercialization of intelligent transportation vehicle network security system series products, full sales and installations on Sichuan emergency management and fire fighting, Hainan emergency management and fire fighting, Shenzhen bus group, Shenzhen dump truck, Southern Power Grid engineering vehicles, FAW Liberation,etc.